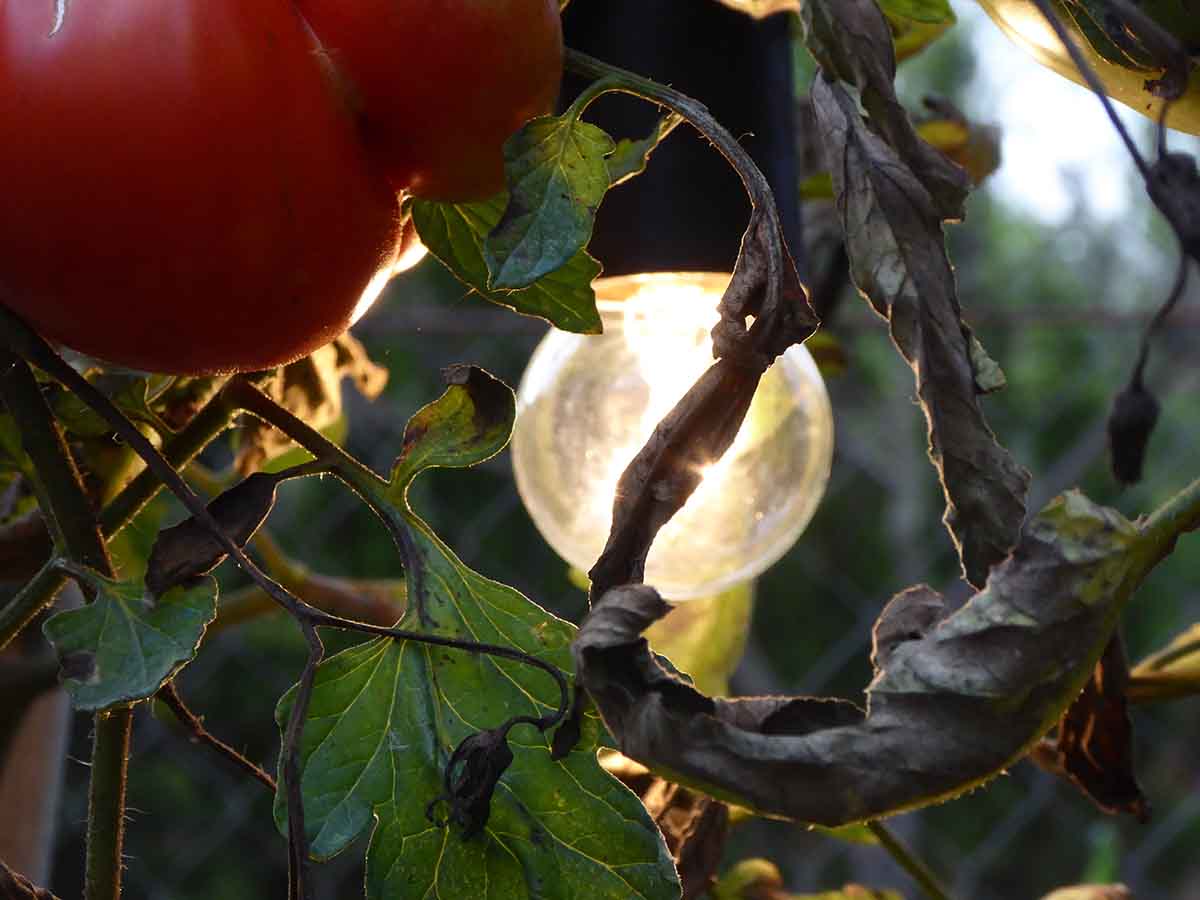 l'Hort de la llum
Maria Güell Ordis
01/10/14. (Sala 312)
La instalación l'Hort de la llum, es un gran lámpara, una estructura simple y conocida que en esta ocasión en lugar de dar frutos da luz.
Currículum:
Maria Güell Ordis (Girona 1970), licenciada en escenográfa por ESAD, obtuvo su primer contacto con la luz en el mundo del espectáculo, posteriormente también colabora en proyectos de arquitectura e iluminación en exposiciones y museos.
Hacia el año 2004 funda La Invisible, estudio profesional de diseño de iluminación. La Invisible a tratado la luz con trabajos de carácter muy diferente, proyectos, docencia i comisariados, entre los que destacan Museo Balenciaga, finalista premios Fad, seleccionada premios Lamp 2013, proyecto Bar Lux café, Girona, primer premio Premios de Arquitectura de Girona 2002, seleccionada Premios Fad 2003. Proyecto de iluminación arquitectural y museográfica del museo Balenciaga, Guetaria, 2011, proyecto finalista premios Fad 2013.
Ha dirigido y comisariado el festival de iluminación LUMOBCN 2008 y 2009 y el festival LLUMBCN 2012 y 2013. Ha dirigido el equipo redactor del Plan Director de alumbrado Público de Barcelona. Imparte docencia y codirige el Master "Proyectar la Luz" de la Fundación UPC y postgrado a Méjico DF, es profesora en la Escuela de diseño Elisava de Barcelona.
La instal·lació l'Hort de la llum, és un gran llum, una estructura simple i coneguda que en aquesta ocasió en lloc de donar fruits dóna llum.
Currículum:
Maria Güell Ordis (Girona 1970), llicenciada en escenografia per la ESAD, va tenir el seu primer contacte amb la llum al món de l'espectacle, posteriorment col·labora també en projectes d'arquitectura i il·luminació d'exposicions i museus.
Cap al 2004 funda La Invisible, estudi professional de disseny d'il·luminació. La Invisible ha tractat la llum amb treballs de caràcter molt diferent, projectes, docència i comissariats, entre els que destaquen Museu Balenciaga, finalista premis Fad, seleccionat premis Lamp 2013, projecte Bar Lux cafè, Girona, primer premi Premis d'Arquitectura de Girona 2002, seleccionat Premis Fad 2003. Projecte d'il·luminació arquitectural i museogràfica del museu Balenciaga, Guetària, 2011, projecte finalista premis Fad 2013. Ha dirigit i comissariat el festival d'il·luminació LUMOBCN 2008 i 2009 i el festival LLUMBCN 2012 y 2013.
Ha dirigit l'equip redactor del Pla Director d'enllumenat Públic de Barcelona. Imparteix docència y codirigeix el Màster "Projectar la Llum" de la Fundació UPC i postgrau a Mèxic DF, és professora a la Escola de disseny Elisava de Barcelona.
The 'Hort de la llum' installation is a prominent, striking lamp with a simple structure which on this occasion instead of sheding fruit, sheds light.
Curriculum:
Maria Güell Ordis (Girona, 1970) has a degree in stage design by ESAD. She began her professional career in the showbusiness world and later moved on to architectural and lighting projects for exhibitions and museums.
By 2004 she founded La Invisible, a professional lighting design studio. La Invisble has dealt with varying lighting works all from a different nature, projects, teaching and curatorships. To highlight a few: the Balenciaga Museum, Fad award finalist for the Lamp Awards 2013, the Bar Lux Coffee Bar project, Girona, first prize in the Architecture Awards Girona 2002, nominated for the Fad 2003 awards for the architectural and museum lighting project for the Balenciaga Museum, Guetaria, 2011, Fad award finalist 2013.
She has lead and worked as curator for the festival lighting LumoBCN 2008 and 2009 festival and the 2012-2013 LLUMBCN festival. Head of the editor team for the Public lighting Barcelona scheme. She teaches and co-directs the «Project Light» Master's degree by the UPC Foundation and postgraduate course in Mexico City. She is also a lecturer at the Elisava School of Design, Barcelona.