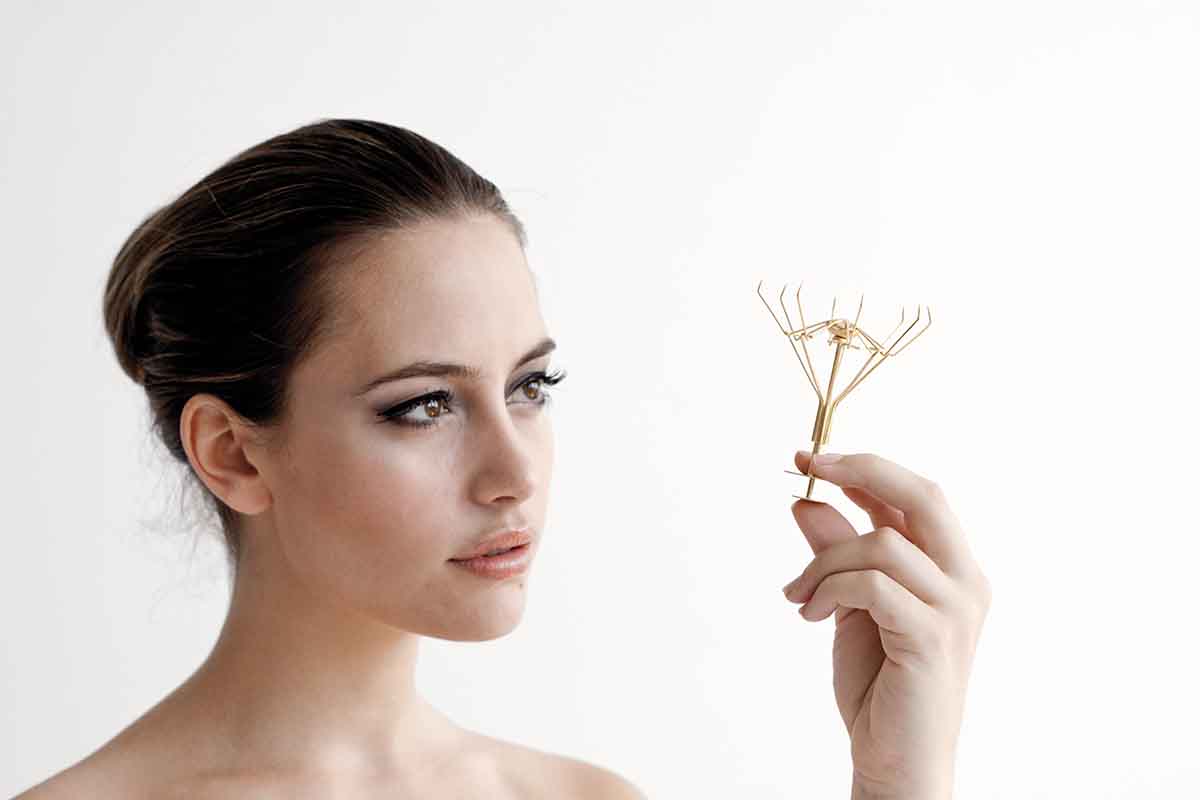 Artjects
Martin Azúa
08/07/14. (Sala 310)
Una colección de objetos especiales, que establecen relaciones poco convencionales con los usuarios, que cuentan y generan historias. Los objetos tienen una influencia sobre nuestro comportamiento, son agentes activos y no meros instrumentos. Los rituales que rigen estas relaciones pueden ser tan absurdos como trascendentes.
"El diseñador es el arquero que apunta a la diana (el problema) con el deseo de dar en el centro, lugar de compromiso y equilibrio entre los muchos factores de un proyecto. El artista es otro tipo de arquero que tira la flecha conscientemente fuera del campo de tiro, con la voluntad de ir a buscarla para saber qué hay más allá de los límites de lo posible. Esta actitud de prospección, que hasta ahora se consideraba propia del arte, es compartida por muchas disciplinas incuida el diseño. Digamos que lo que cuenta es el grado de experimentación con el que se abordan los proyectos, la capacidad de hacer preguntas que cuestionen la realidad. Los objetos, observados en sus múltiples conexiones, pueden ser muy reveladores de cómo somos y como podríamos ser.»
Una col·lecció d'objectes especials, que estableixen relacions poc convencionals amb els usuaris, que expliquen i generen històries. Els objectes tenen una influència sobre el nostre comportament, són agents actius i no mers instruments. Els rituals que regeixen aquestes relacions poden ser tan absurds com trascendentals.
"El dissenyador és un arquer que apunta a la diana (el problema) amb el desig de donar en el centre, lloc de compromís i equilibri entre els molts factors d'un projecte. L'artista és un altre tipus d'arquer que llença la fletxa conscientment fora del camp de tir, amb la voluntat d'anar a buscar-la per saber què hi ha més enllà dels límits del possible. Aquesta actitud de prospecció, que fins ara es considerava pròpia de l'art, és compartida per moltes altres disciplines inclosa el disseny. Diguem que el que compta és el grau d'experimentació amb el qual s'aborden els projectes, la capacitat de fer preguntes que qüestionin la realitat. Els objectes, observats en les seves múltiples connexions, poden ser molt reveladors de com som i com podríem ser.»
A collection of special objects, which provide unconventional relationships with users, tell and generate stories. Objects have an influence on our behavior, they are active agents and not mere instruments. The rituals that govern these relationships can be as absurd as transcendent.
«The designer is the archer aiming at the target (problem) with the desire to hit bulls eye, a place of compromise and balance between the many factors of a project. The artist is another type of archer that shoots the arrow consciously outside of the range, with the will to go and look to what's beyond the bounds of possibility. This outlook, which until now was considered art in itself, is shared by many disciplines including design. Let's say that what counts is the degree of experimentation in which projects are addressed, the ability to ask questions that challenge reality. The objects observed in their multiple connections, can be very revealing of how we are and how we could be.»